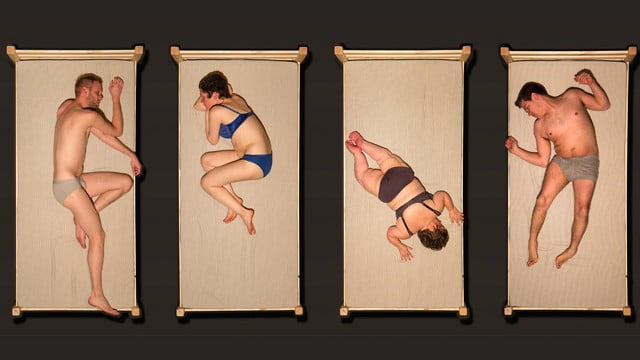 Take Me To Bed is an installation. An invitation. To come closer, be curious, to struggle, surrender, to be with the dances of these particular bodies. A dance, disability and digital intimacy installation from Luke Pell and Jo Verrent created in collaboration with the dance artists and video artist Mark Morreau, explores the dis/comfort of audiences to othered bodies and their dances. Performed by Caroline Bowditch, Janice Parker, Luke Pell and Robert Softely Gale.
Take Me To Bed will be screening in Stockholm and in Belfast in the autumn. Details to follow
Winner of the Light Moves Screen Dance Festival (Limerick) Prize for Best Overall Work in 2014.