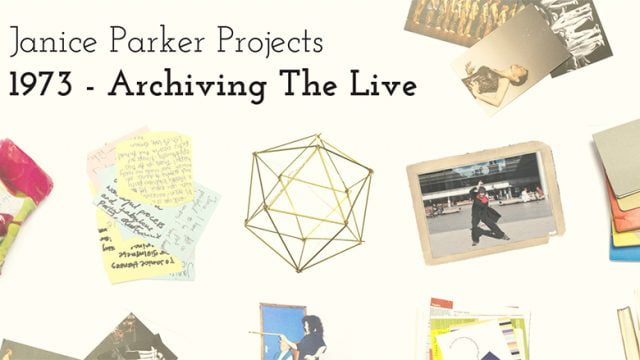 City Art Centre (5th Floor)
18/19/20/22/25/26 Jan 2017 / 11am-4.30pm
Glasgow Women's Library
30 Jan – 11 Feb 2017 / 11am–4pm (Sat 12pm-4pm, Closed Sun)
This performative exhibition of Janice's personal collection of 44 years charts her practice through time and social history. What began as a memory aid now has a touch of the collector's obsession about it.
1973 exists as a catalyst and generator of questions, reflections and exchange. Janice and collaborator Luke Pell will invite thinkers, doers and dance-makers to join them over four weeks in two different cities and spaces.
1973 will be constantly active, convivial and performative, hosting a think-tank, conversations and dancing. It is open to the public throughout each day – you are warmly invited to drop by anytime, or join us at one of our special events.