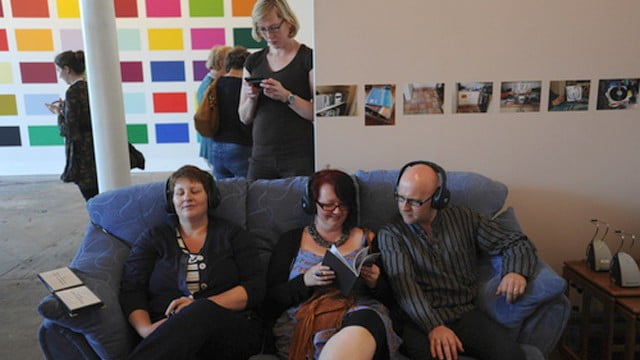 Albert Drive is a large-scale creative project involving artists, volunteers, local businesses, residents, families, individuals and communities in a exploration into the idea of neighbour from the perspective of one street in Pollokshields, Glasgow.
A collaboration between Tramway, Glas(s) Performance and the local community of Pollockshields.
Lead Artists: Glas(s) Performance
Commissioned Artists: Basharat Khan, Shauna McMullen, Arpita Shah, Janice Parker and Nic Green
For The Living Room Dances Janice met with each person at home, or in a place that was special and where they liked to dance. Stories were told, some people danced, others shared what dancing at home meant to them, and many spoke of the feeling of dancing. There was delight in remembering and joy in the telling, inspiring the making of an audio work that reflects both the personal and the universal.
In the physical exhibition in Tramway, Janice created a space in which to listen, to remember, to connect and to dance, alone or together, to your neighbour's favourite music.