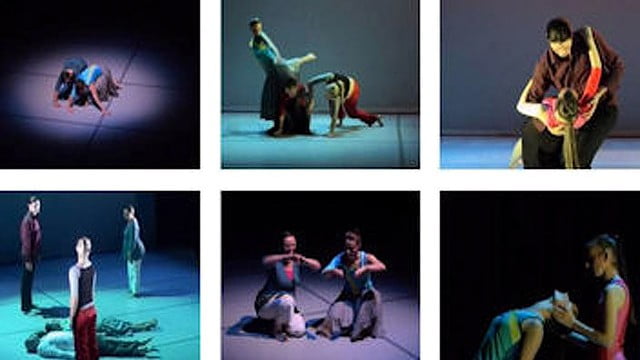 Live Performance (September 2005)
Co-production with X-Factor Dance Company and traveller dance, commissioned by Artlink Edinburgh. Funded by Edinburgh City Council.
Choreography: Alan Grieg
Artistic Advisor: Janice Parker
Camera: Eveline Nicolette
Performed Traverse Theatre, Edinburgh.
Dance Film (2007)
A dance for camera film developing choreography from previous performance live work. traveller dance and X Factor Dance Company.
Choreography and Direction: Alan Grieg
Artistic Advisor:Janice Parker
Camera:Brian English
" The members of Janice Parker's traveller dance are adults with learning disabilities and Alan Grieg's X-Factor team is one of Scotland's top professional companies. The linking up affirmed what makes dance such a vital, pleasing art form – Grieg's choreography fashioned without condescension or compromise sees the travellers dancing onwards and upwards – they are persons of unknown talents and Parker's bid to unlock these talents deserves encouragement and backing.
★★★★ The Herald, Mary Brennan
The members of Janice Parker's traveller dance are adults with learning disabilities and Alan Grieg's X-Factor team is one of Scotland's top professional companies. The linking up affirmed what makes dance such a vital, pleasing art form – Grieg's choreography fashioned without condescension or compromise sees the travellers dancing onwards and upwards – they are persons of unknown talents and Parker's bid to unlock these talents deserves encouragement and backing.
★★★★ The Herald, Mary Brennan