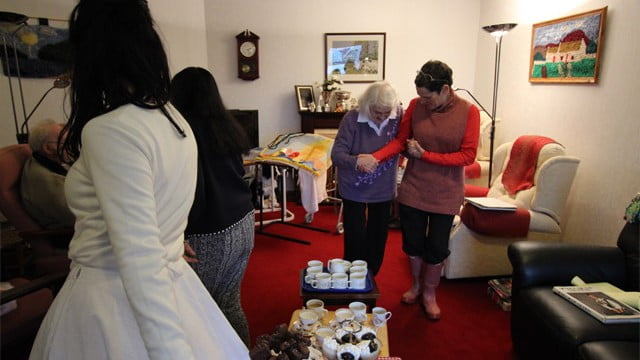 Ignition invited all of Shetland's inhabitants to explore our bittersweet relationship with the automobile – how it shapes us, defines us, supports us, frees us, challenges our attitudes towards our dwindling resources and, sometimes, kills us.
Set in three locations across Shetland, the site-specific Ignition performances took audiences on shared car adventure experiencing stories  through exhilarating drive-in theatre, the movement discipline of parkour, music, hitchhikers, dance and text.
Movement Direction by Janice Parker
As part of Ignition Janice was also artist-in-residence in Wastview Care Home collecting stories, dancing and organising events in collaboration with residents and staff.
A National Theatre of Scotland production in association with Shetland Arts with support from Creative Scotland.