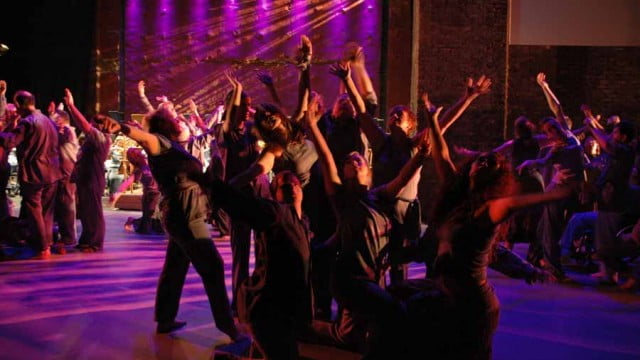 A large scale live performance based on original choreography by Royston Maldoom with Orbit Dance Company, Amici Dance Theatre Company, Indepen-dance and traveller dance.
Choreography: Royston Maldoom, Recreated by:Janice Parker
Music played live by Scottish Opera
Performed Tramway, Glasgow 2005.
Versions of this work have been performed and re-created for a variety of different companies in Duisberg, Germany; Dusseldorf, Germany; Belfast, Northern Ireland; London, England.